Last Updated on 15/08/2022
At the end of the overview of all the attractions of Lake Constance, let's turn to its Austrian part, tell briefly about what to see in Bregenz and what there is in the region for family holidays.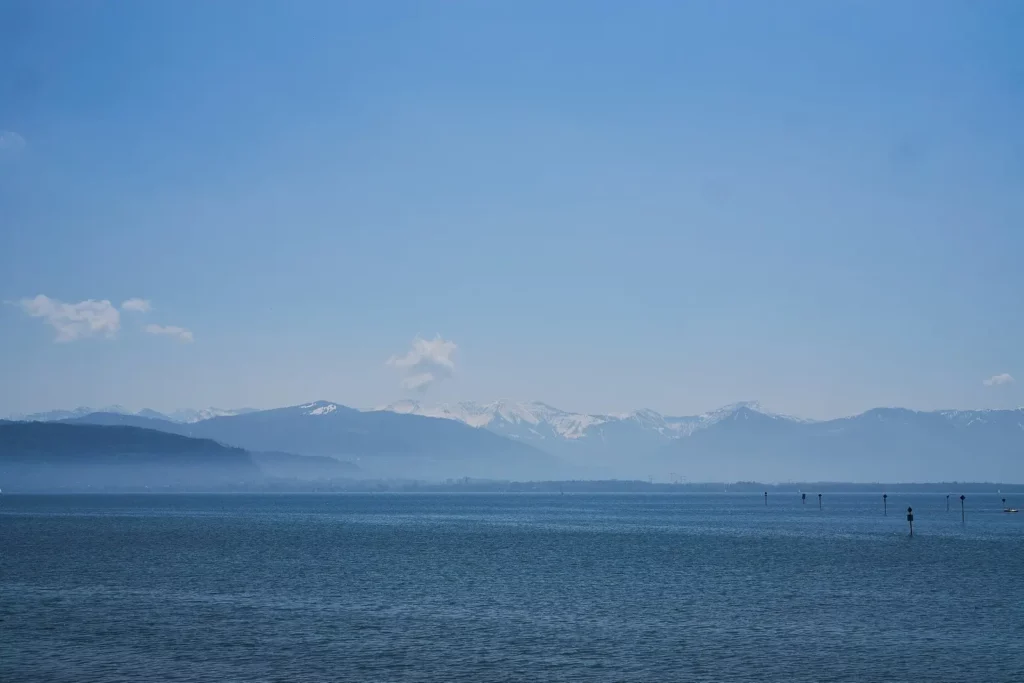 All posts about Lake Constance / Bodensee (incl. Meersburg, Lindau, Mainau and other): #bodensee
Lake Constance (Bodensee). 1. Lake Überlingen
Rhine Falls
Lake Constance map of attractions
Swabian Alb map
Attractions. Around Stuttgart. Map
Lake Constance Austrian coast
Austria goes to Lake Constance with a small stretch of coastline, on which, in fact, Bregenz and a couple of villages almost merged with it are located.
Bregenz is an Austrian city, although it is separated from Austria itself by mountains. After World War II, residents really wanted to go to Switzerland. But their desire was not taken into account.
The Celts were the first to settle in this place in the 5th century and gave the place the name Brigantion. Then, as usual, there were the Romans (15 AD), and then the Alemans. In the 15th century the city was sold to the Habsburgs.

What to see in Bregenz
The city has preserved the city walls and buildings of the 13-16 centuries. Please note that the old town is located on a hill and you still need to walk to it from the pier or from the station. It is not obviously. It is better to stock up on a map from the tourist office.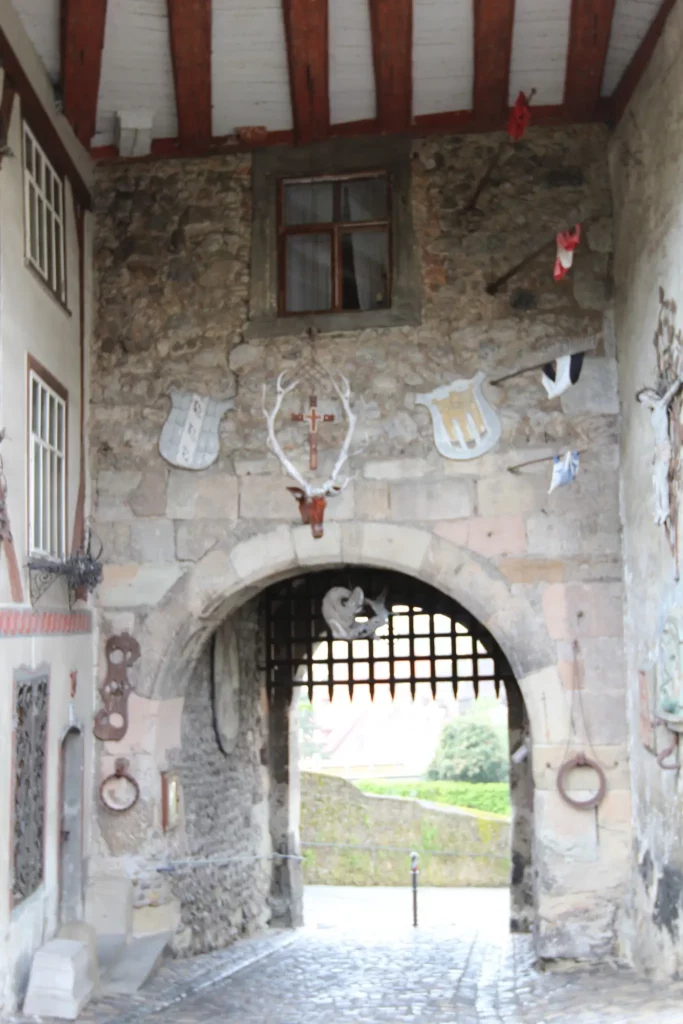 A cable car to Mount Pfänder – the main attraction of the city (1064 m). The flyers promise stunning views, but they are somewhat disingenuous.
The view is not bad, but only from one point (in the photo above). Everything else is fenced in. And at the highest point where you can climb from the cable car station, from where an excellent view should have opened, there is a cafe.
For us, half an hour of waiting for our turn in the crowd did not pay off with this view limited by fences. Maybe the cable car is ok for hikers.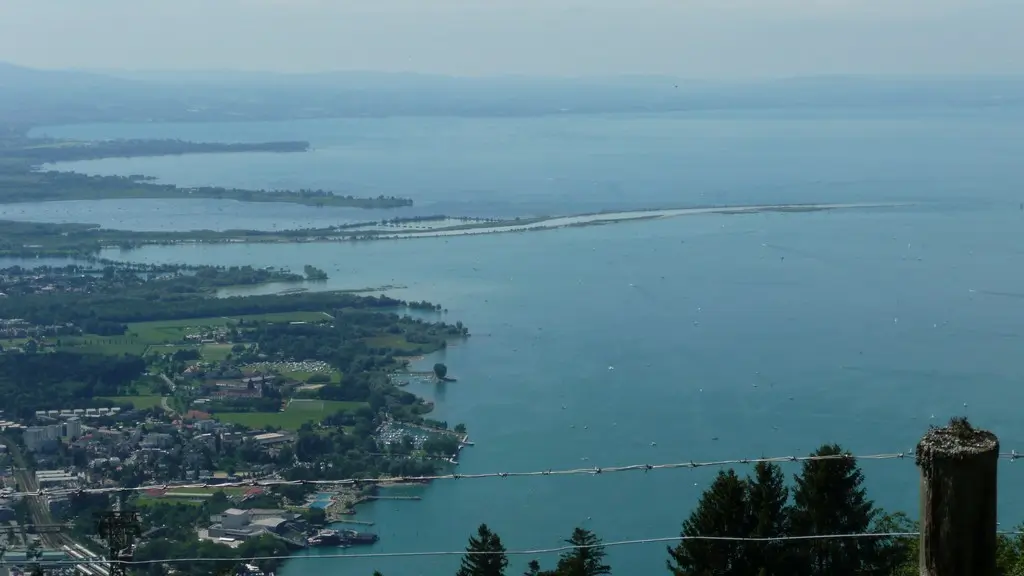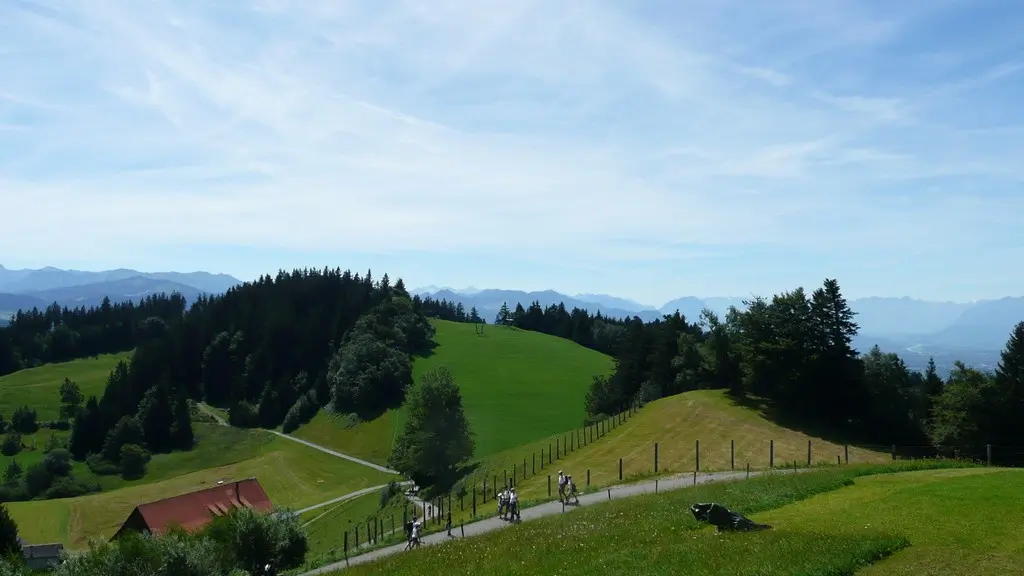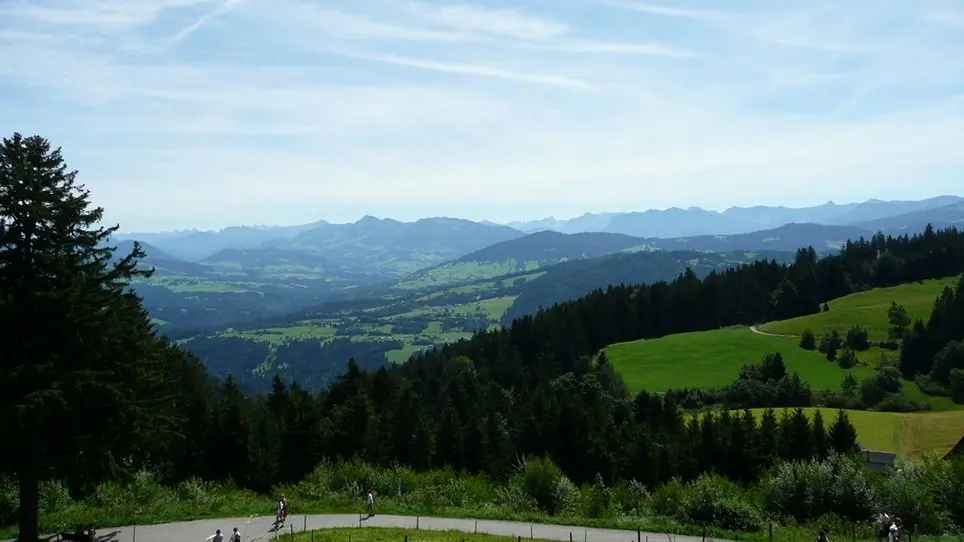 Besides the "view", the mountain has a small zoo of local animals Alpinewildpark (wild boars, deer and marmots). It was the marmots who made the trip here useful and greatly lifted our spirits.
From the nearest surroundings to Bregenz, let us turn your attention to St. Gallen, Mount Säntis and Appenzell.
The nearby "Hundertwasser market" is also advertised. Of course, you can go there, if you have free time and a car, just keep in mind that there is only " the idea" from the famous architect, and a completely different person created this structure.
Lake Constance family holidays
The region is very suitable for families with children, including the smallest. I remind you that all attractions are indicated on the map.
There are good coastline suitable for prams, beaches in every town, thermal pools in Meersburg, Überlingen and Konstanz, leisure pool in Lindau
Near Friedrichshafen
Ravensburger Spieleland
A large leasure park with different types of attractions – from ordinary playgrounds to high-speed roller coaster. If the visit is planned for the peak season, you can use the free service on the site – get a ticket for the most popular attractions with a time, which will avoid the queue. The best age to visit is approximately 6 to 13 years old. Located between Ravensburg and Friedrichshafen. You can get there by bus from these cities.
A bad weather option: The Lufti indoor playground is also there, next to Ravensburger Spieleland. A standard set for such establishments: slides, trampolines, climbing mazes, cars, table hockey, a playground for kids, etc.
Friedrichshafen
Mainly for boys, the Dornier Museum in Friedrichshafen may be of interest. The exposition includes airplanes and aircraft models, space satellites.
Near Meersburg and Überlingen
History for teens
Explore with older children the castle in Meersburg and the houses on stilts in Unteruldingen (reconstruction of ancient dwellings)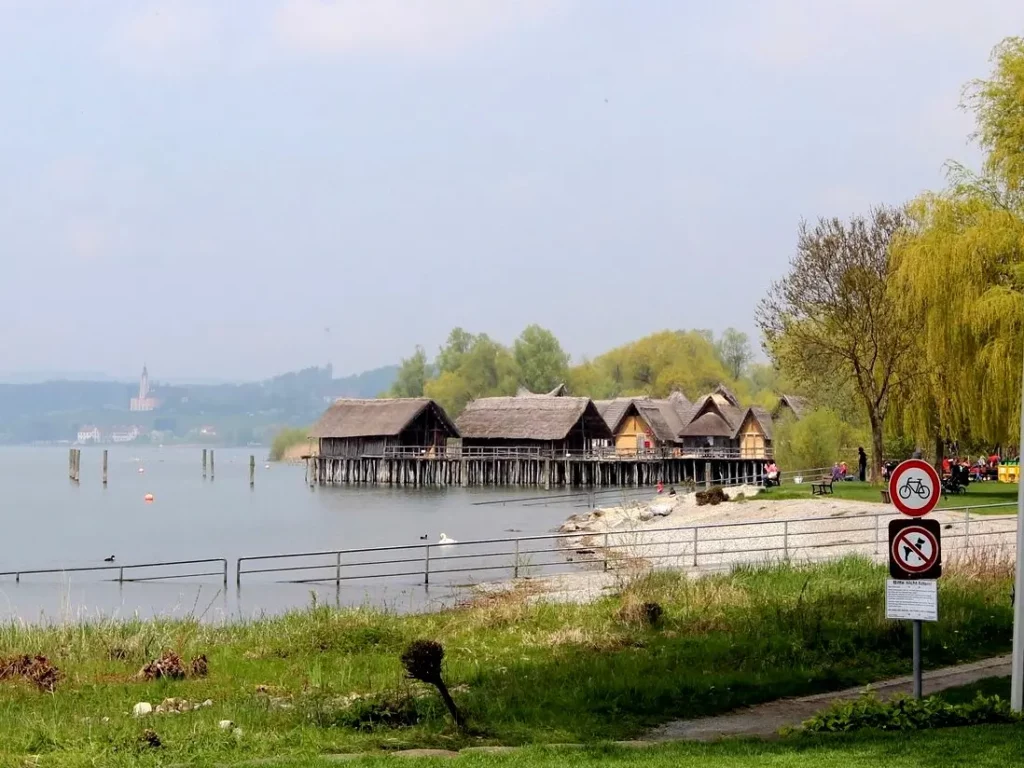 Zoos around Überlingen
With smaller children it will be perfect to go to Haustierhof Reutemühle, or, as it is also called in the flyers, Bodensee Zoo. It only half justifies its name Haustierhof (farm with domestic animals) – domestic animals are generously mixed with wild ones, and you will not find some domesticated ones on European farms.
The zoo is not very big. But the concentration of animals is quite dense and you can easily spend two hours on it. Presented: a variety of goats, geese, rabbits, rams, horses, very unusual breeds of chickens, nutria, guinea pigs … And also: beautiful unusual parrots, peacocks, pheasants, squirrels (European and exotic), a whole flock of chipmunks, armadillos, skunk, camels, kangaroos, llamas, deer, meerkats, mongooses …
Another unusual zoo is the monkey park in Affenberg Salem. More than two hundred Magot monkeys (Gibraltar macaques) roam freely in the park. They can be fed with free popcorn (and only that!).
Near Konstanz
Mainau Island – not only flowers
Mainau Island will be interesting not only for its flowers, but also for its extensive playground. There is a very large sandpit, slides, a playground for playing with water, climbing equipment. You can also look at the trains running on the rails. If the trains are not running, throw a coin into the machine. Do not forget to set aside an hour in your schedule for the child to play enough, or try to bypass this children's paradise.
More about Mainau Island
Allensbach leasure park
Another paradise for children 3-12 years old is Wild- und Freizeitpark Allensbach. You need to get there by bus 8 from Radolfzell or Markelfingen. It is recommended to avoid weekends and vacations to visit this park. Local residents are happy to go here in large companies for a picnic.
The park has two parts. The first is a large playground with slides, climbing frames, trampolines, and cars. For some rides you need to pay extra. For example, for the opportunity to work on an excavator or ride a horse.
Once every half hour, a locomotive leaves. It drives past the boar and bear paddocks, where it stops and the driver comments. The bear enclosure is a huge ground located on a very steep slope. The locomotive driver is a real enthusiast. To show his signature trick – bears standing on their hind legs – he runs upstairs after the bear every time, luring him with apples. One gets the feeling that the bear goes upstairs on purpose to give herself the pleasure of looking at the machinist tortured by the ascent. Extensive corrals are not only for bears, but also for wild boars, various species of ungulates. Deer walk freely and can be fed. A bird of prey show is offered as additional entertainment.
Indoor playgrounds
Not far from Singen there are two other indoor playgrounds (Hallenspielplatz). Those who have a car during their holiday can easily spend a rainy day there. Bertolino in Steißlingen www.berolino-kinderwelt.de and Tropilua in Hilzingen www.tropilua.de.
Connyland leasure park in Switzerland
From Konstanz, you can also go to the Connyland leasure park (in Switzerland).
The first part is about Überlingen lake, in the second – Konstanz. Separat reports about other sights and towns of the region – Meersburg, Mainau insel, Stein-am-Rhein, Rhein Waterfalls (#Bodensee)
All sights in the region can be found on the attractions map.