Last Updated on 08/10/2022
Lake Constance (Bodensee) is one of the most favorite places of vacation. And this is its main drawback for everyone who wants to relax. For those who are not disturbed by the crowds of walking, skating, swimming and eating, there are a lot of advantages: clean water, equipped beaches and warm pools, water sports and entertainment, numerous asphalt roads for pedestrians and cyclists along the shore and between vineyards, delicious food, fresh trout from the lake, finally enough attractions if everything else gets bored.
All posts – #bodensee
Maps nearby:
Swiss side of Lake Constance
North – Swabian Alb
East – Allgäu
South-East – From Bregenz to Innsbruck
West – Along the Rhine, South and High Black Forest
Lake Constance is shared by Germany, Austria and Switzerland. However, Austria owns a small stretch of the coast where Bregenz is located. Most of the sights and interesting towns are concentrated on the northern coast.
Switzerland got Stein am Rhine, Rhine Falls. Everything else is not near the shore. In Austria, Bregenz and the cable car from it to the nearest mountain are noteworthy. Everything else (and these are mainly cable cars to steep mountains) is more difficult and longer to get to.
Lower part of Lake Constance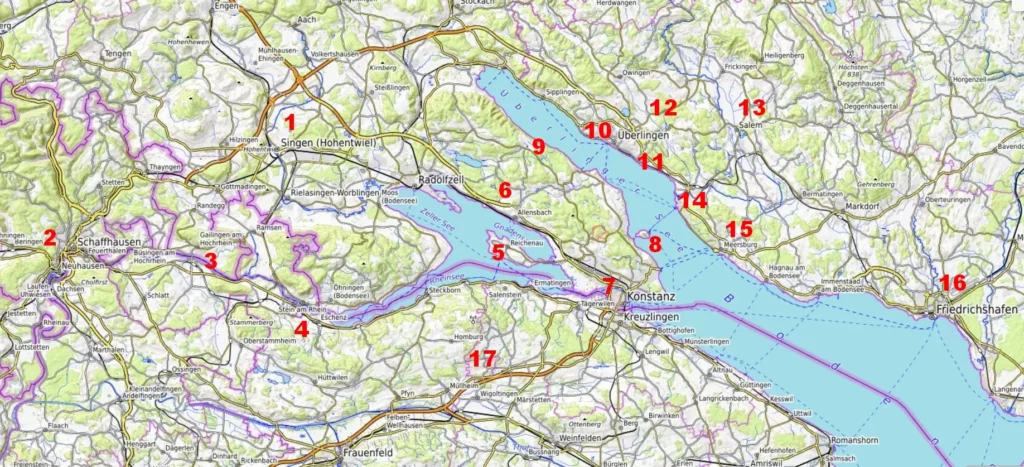 Everything important that you can see in the region – with notes and links.
1 – top
2 – very good, although not so well known
3 – good for a short vacation or a layover. Several medium-level interesting places
4 – local or specific, not for everyone
Marks without brackets – I was there. With brackets – I wasn't there. Of course, the notes are subjective. The maps can be enlarged.
(4)
1. Singen
Castle ruins Hohentville (link).
1 – Waterfall, (3 – town)
2. Schaffhausen
Rhine Fall. Next to the waterfall – climbing forest and a miniature train model.
The city itself has a small historical center and a small castle.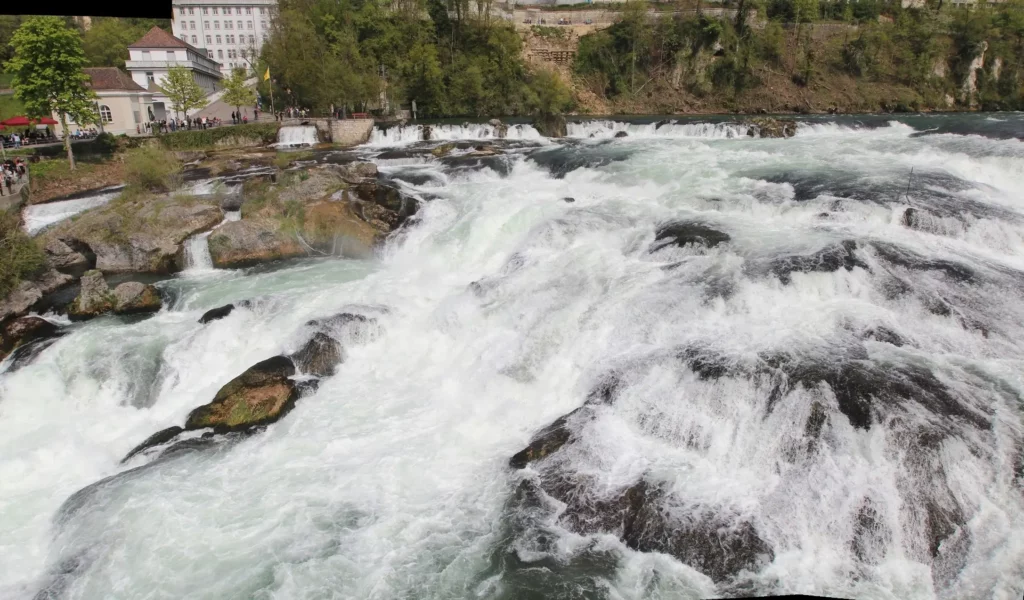 (3/4)
3. Diessenhofen
A small town on the Rhine with a historic center and a covered bridge.
1
4. Stein-am-Rhein
This little town probably doesn't need advertising, everyone knows its painted houses.
3
5. Island Reichenau
There was an old and powerful monastery on the island. There are still some old churches left.
More details here
3/4
6. Wild- und Freizeitpark Allensbach
Two parts: animals (deer, wild boar, etc.) and simple attractions (link). The park isn't bad, but it's a little annoying to be charged extra money for small attractions.
Sights for children – see here
3
7. Konstanz
Historic center, old church, thermal baths.
More details about Konstanz
1/3 (depending on the seasons)
8. Island Mainau
Flower park, butterfly house and large playground (link).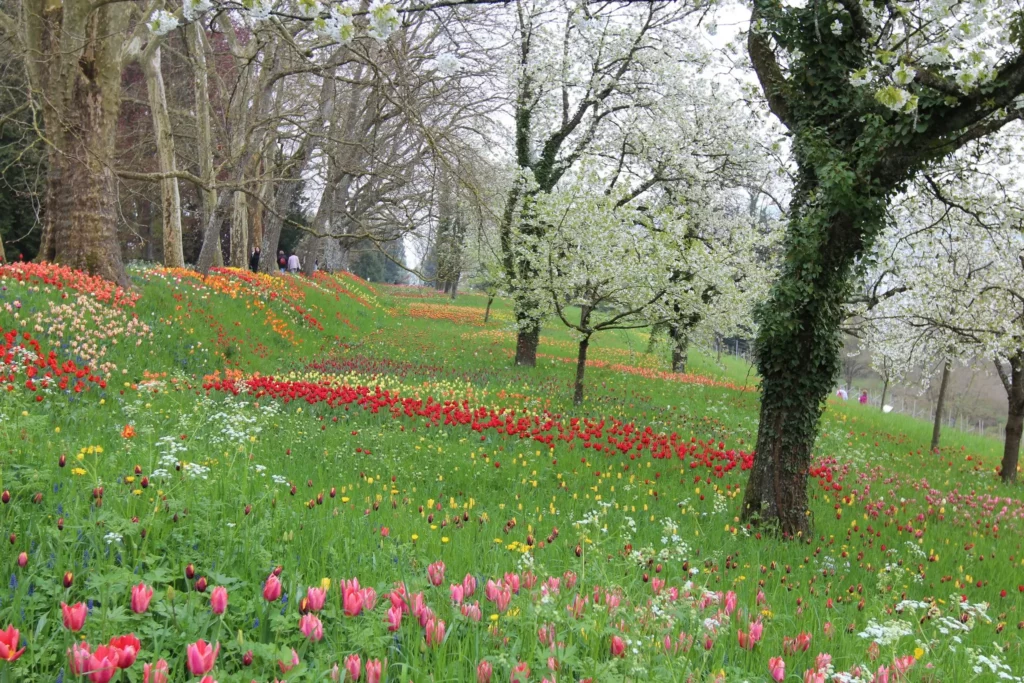 (3/4)
9. Marienschlucht
A gorge on the other side of Lake Überlingen.
4
10. Überlingen
Small historical center, thermal bath. The city is a pleasant and comfortable place to stay and a starting point. If you live in another place you don't have to visit it specifically, but the thermal bath is very good.
More details about sights around Überlingen.
Pfullendorf is a town north of Überlingen, where there is a whole range of entertainment: adventure golf, football golf, rope park, a small lake with swimming and water skiing, the old town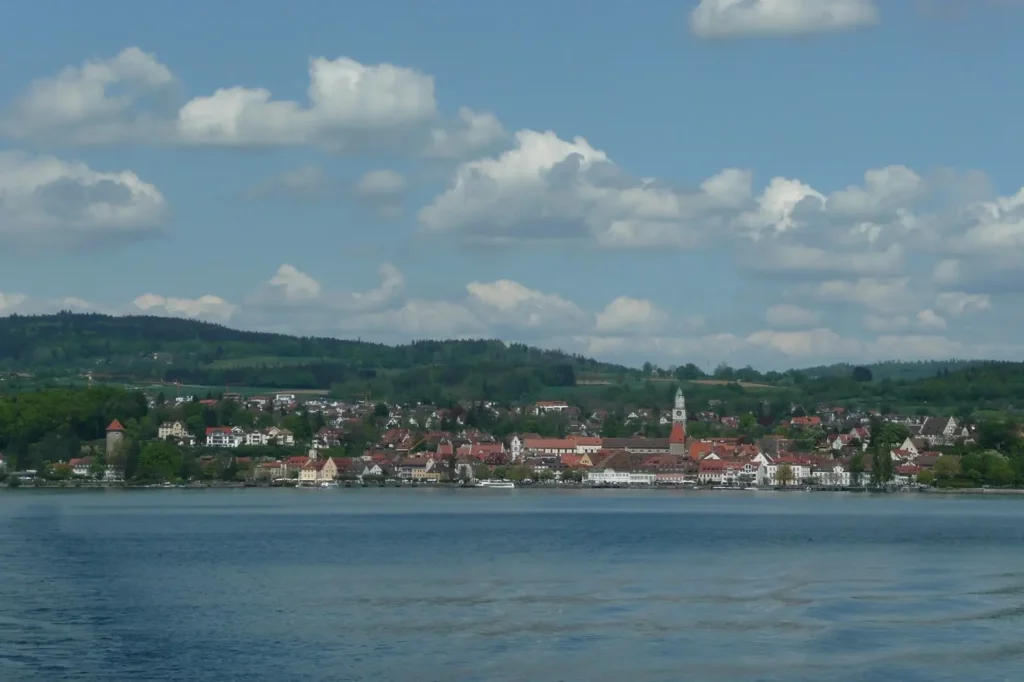 3
11. Baroque Church in Birnau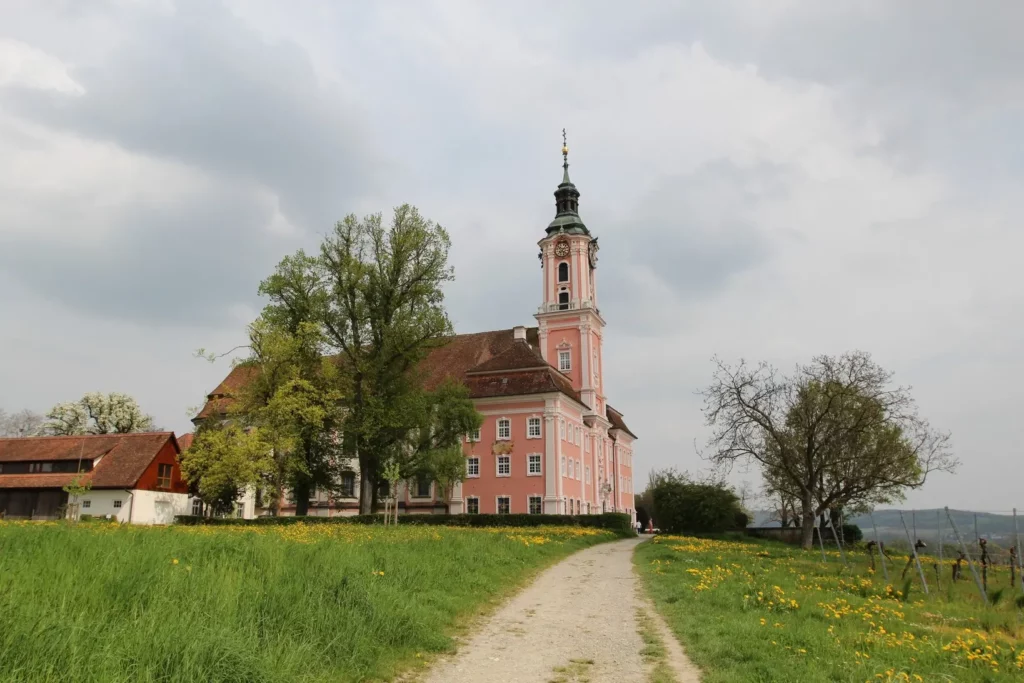 3
12. Bodensee Zoo (Haustierhof Reutemühle)
A zoo with local and exotic animals (link). The animal park is small, but there are a lot of animals and some of them are unusual (for example, when was the last time you saw chipmunks?).
Sights for children – see here
(3/4)
13. Salem
Monastery (link) and monkey zoo Affenberg (link).
Bathing lake
(4)
14. Uhldingen
Reptile house,
pile dwelling museum (link) – reconstruction of prehistoric houses on stilts,
traktor museum (link).
Small but interesting adventure golf and super playground
You can only park on the outskirts of the city. Do not forget to return on time – time is strictly controlled.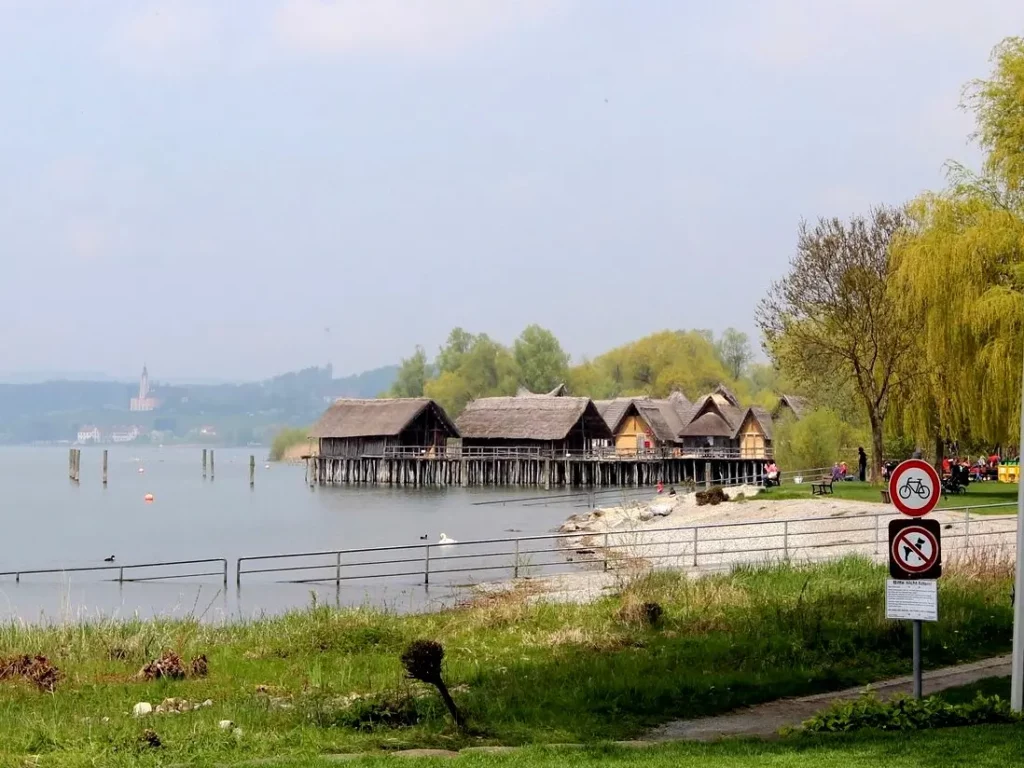 1
15. Meersburg
Small castle, picturesque old town, thermal baths.
More details – about Meersburg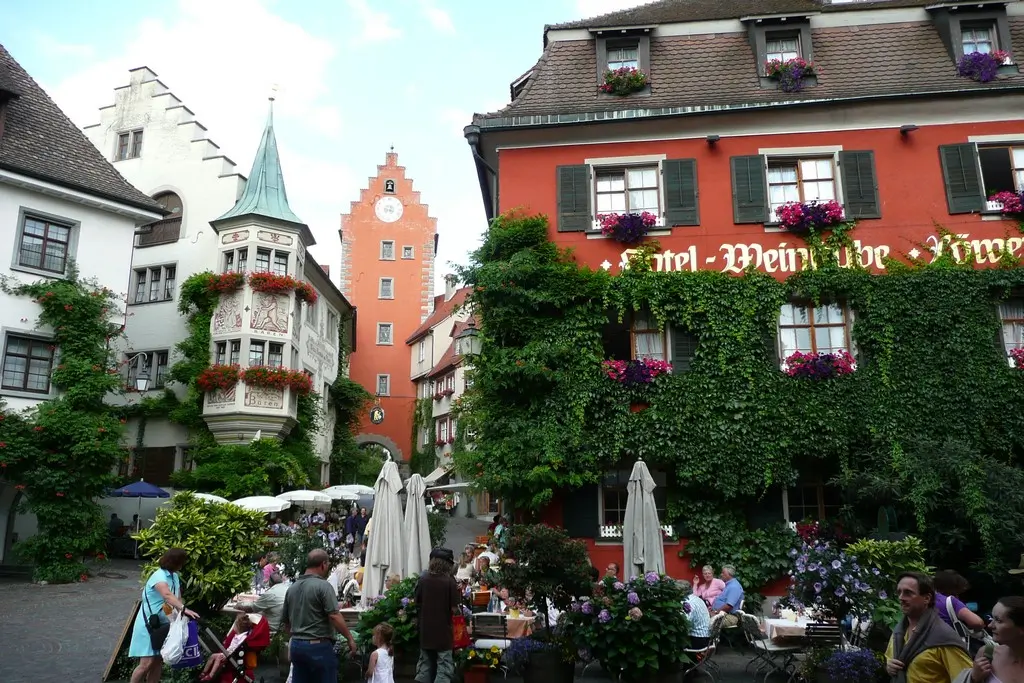 (4)
16. Friedrichhafen
Zeppelin Museum Link Zeppelin Flight Link
Dornier Museum (Flugzeuge) Link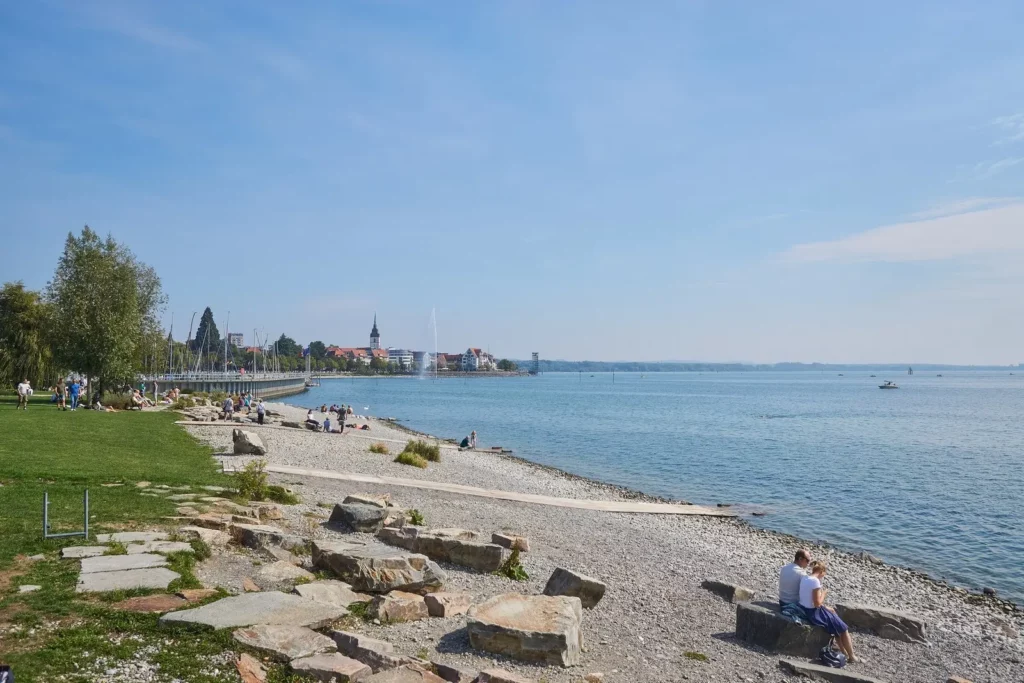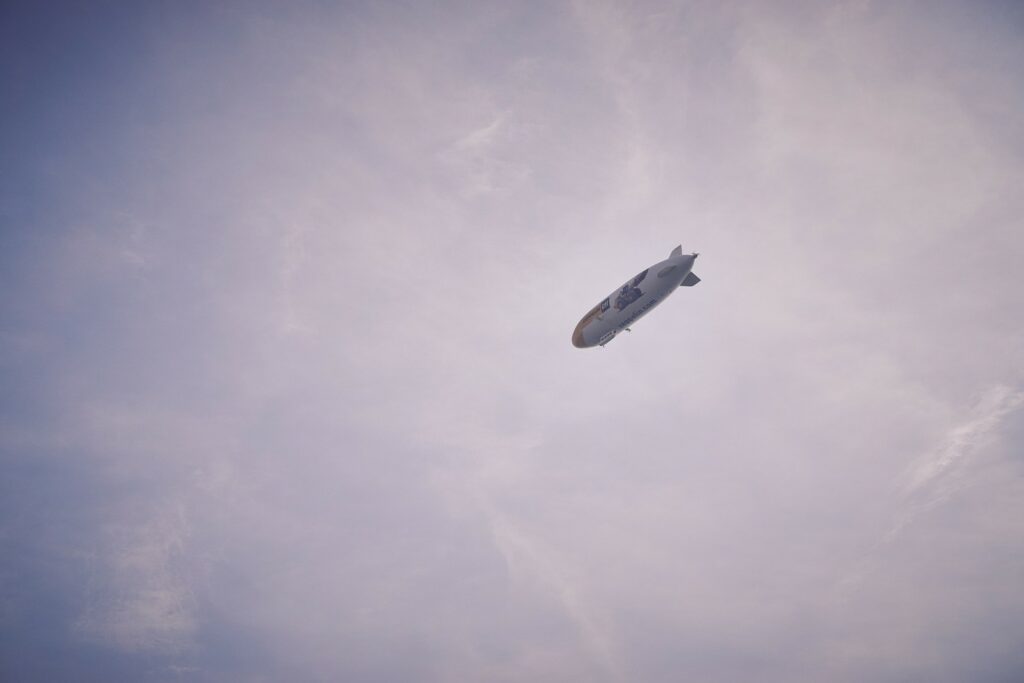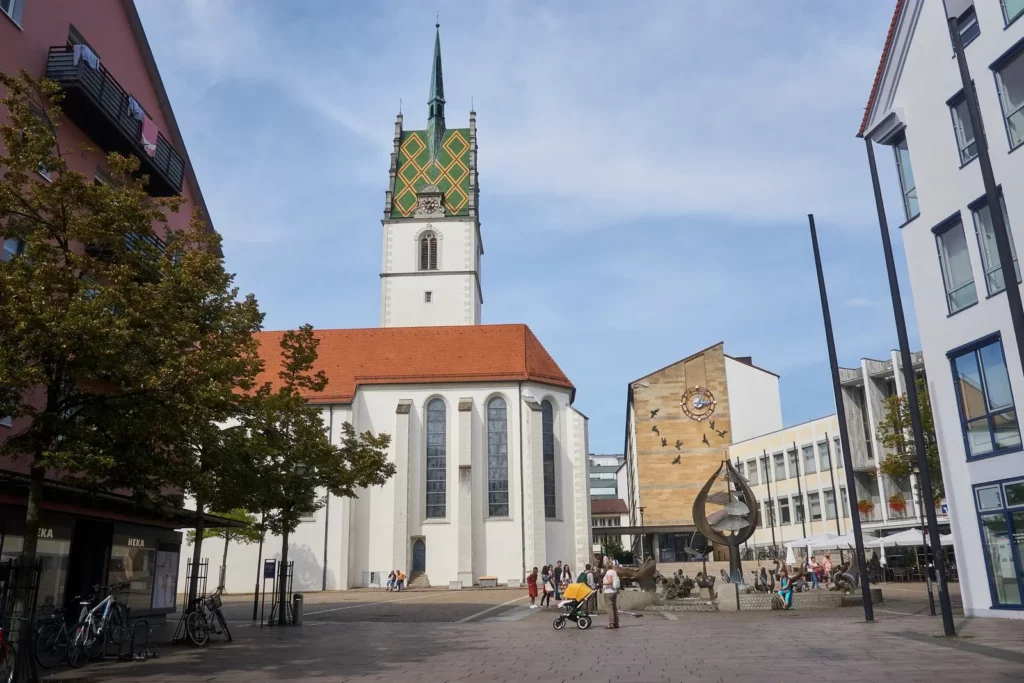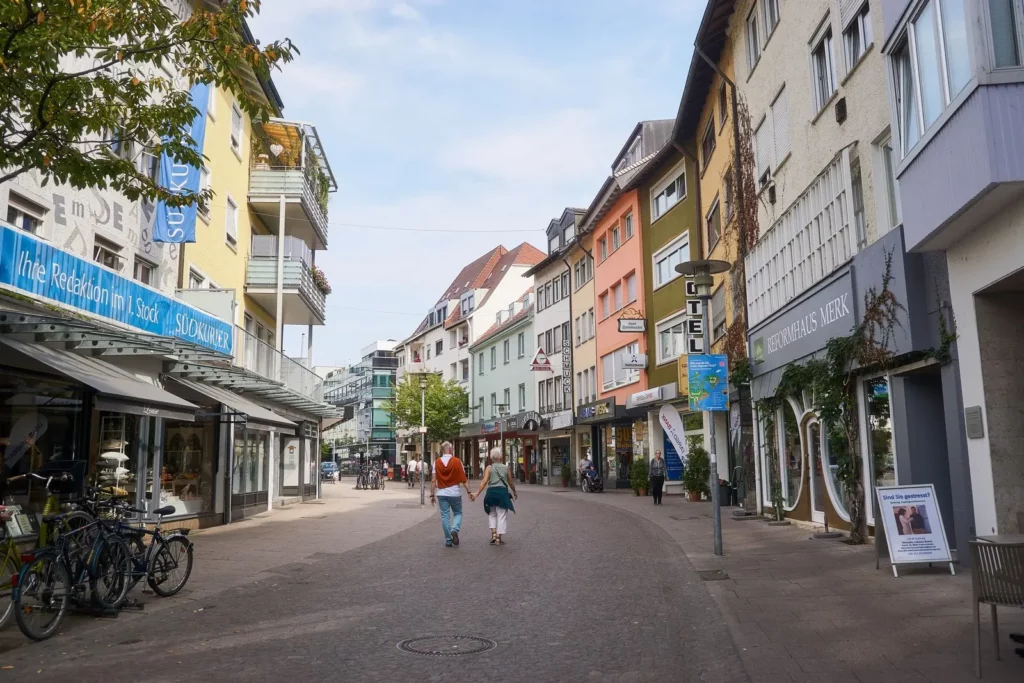 Do you have any more questions? Use comments ⇓ or private communication form ⇨
(4)
17. Freizeitpark Connyland
Amusement park with attractions in Switzerland. There used to be dolphins, but after several animals died, a law was passed banning the keeping of dolphins, so the park was converted to seals.
Ravensburg und der obere Teil des Bodensees
(4)
18. Bad Waldsee
Historic center between two lakes, thermal baths,
Hymer Caravan Museum, Spätzle Museum, oil mill museum.
(3)
19. Ravensburg
Old town with numerous towers.
(4)
20. Freizeitpark Ravensburger Spieleland
Attractions, main target group – approx. 6-12 years old.
2/3
21. Lindau
Old town with a picturesque harbor. I would say rather undeservedly popular. The harbor is beautiful, but everything else is not very interesting.
More details about Lindau
Lake Constance Austria
More attractions of Vorarlberg Region see in From Bregenz to Innsbruck map
3
22. Bregenz
Small old town (not on Lake, but further, on a hill), cable car.
More details here.
Lake Constance Switzerland
See more attractions of Swiss side of Lake Constance
(4)
23. "Hunderwasser's" market
A Markthalle Altenrhein is built according to "Hundertwasser's idea", not by himself.
3
24. Sankt-Gallen
Abbey, old town.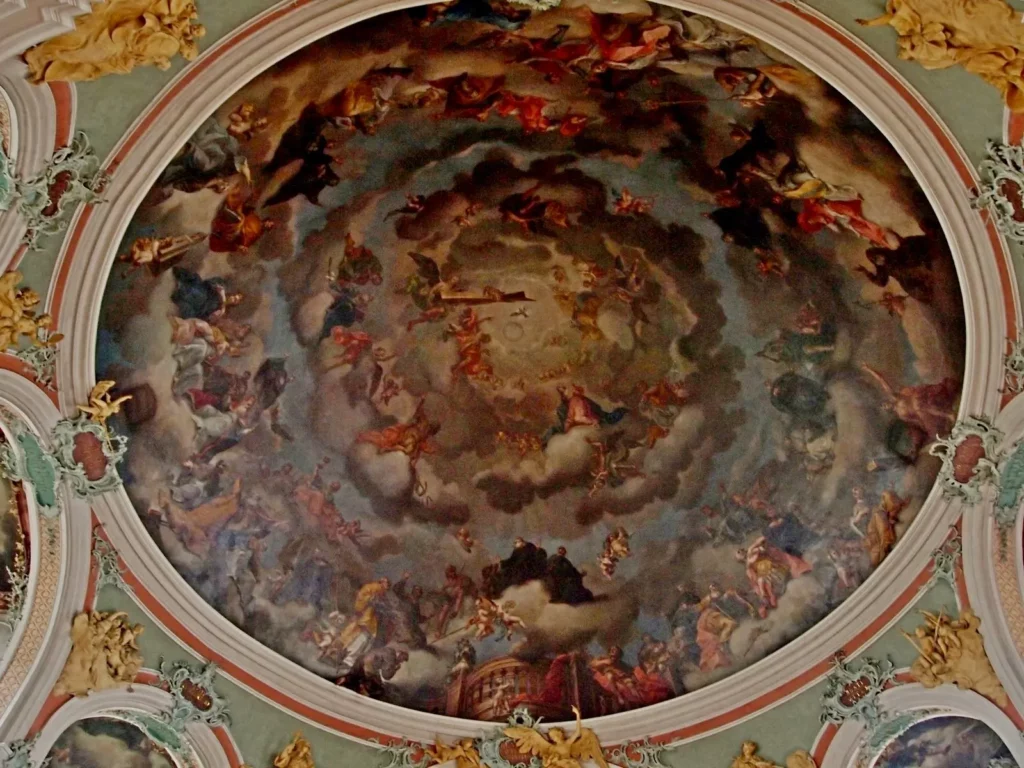 All posts about lake Constance – #bodensee.