Last Updated on 28/07/2022
Not far from the place where the Rhine flows out of the lake is the town of Stein am Rhein. The town is very small, but very visited, thanks to the large number of painted old houses with bay windows. You can get there by train and boat.
Lake Überlingen
Mainau Island
Lindau
Konstanz
Rhine Waterfall
Stein-am-Rhein
Sankt-Gallen
Bregenz and children programm on the lake
All attractions on the map
People looked after the place for settlement already before the Romans, and the Romans built a fortress here. In the 13th century the settlement begins to be referred to as a city. It was ruled by the monastery of St. George. In the 15th century the city joined Zurich to defend against the Habsburgs.
In addition to the painted houses, among which there are buildings from the 15th and 16th centuries, the former Benedictine monastery of St. George. The monastery museum can be visited.
Another museum in the city, Lindwurm, presents 19th century life.
Above the city on a hill is the Hohenklingen fortress, now it is a restaurant.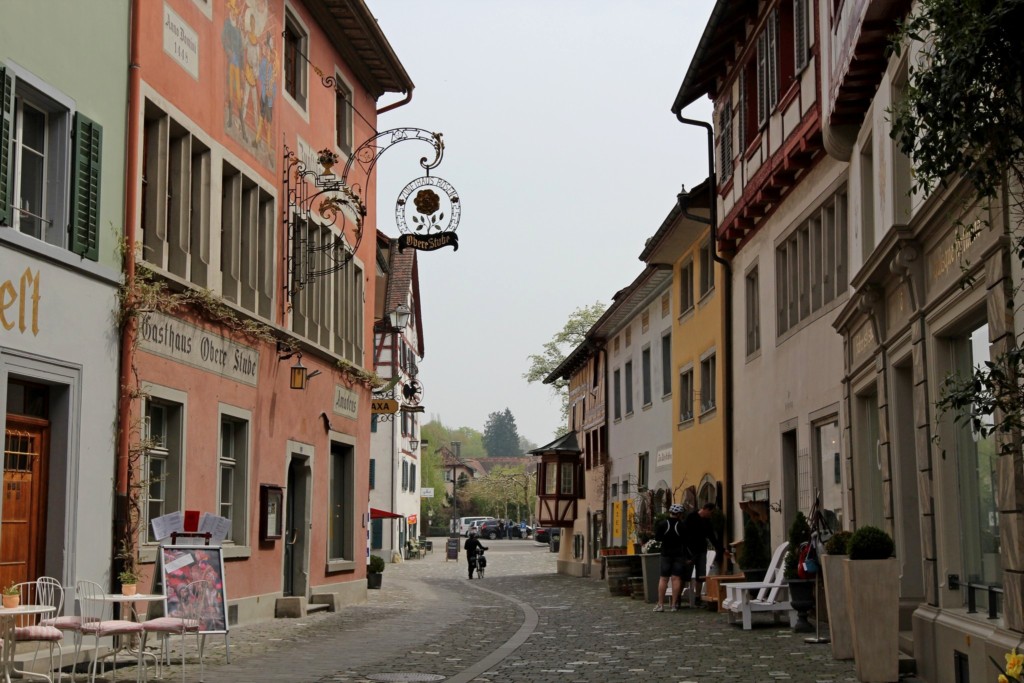 You can see a fortress above the town on the left photo.
Next – photos of Rhinefalls.
All posts about Lake Constance – #bodensee